Game properties
What type of players is European Roulette for?
European Roulette by Red Tiger is an online casino game ideal for all categories of players. Even a complete beginner can understand its intuitive controls, but it also contains all the betting options for the more advanced.
What are the rules of this online roulette game?
European Roulette is governed by European rules, so you can bet on 37 numbers and there is only one zero on the board.
What bets can you place here? Does the game include a racetrack?
In addition to the classic outside and inside bets, European Roulette also includes special bets. The popular Racetrak is placed under the roulette wheel.
What is the RTP of this casino game?
This is a classic European roulette without any other type of side bets, so the theoretical return to the player here is 97.30%.
How is this roulette game played on mobile devices?
Like most of Red Tiger's casino games, European Roulette is optimized for mobile devices at all resolutions. The rules are identical to those in the computer version.
Is it possible to try the European Roulette for free?
Yes. You can try the demo version of European Roulette for free without registration or any deposit directly on our website.
Try playing European Roulette for free
The casino game provider Red Tiger is a newcomer, but in the world, it is a big competitor to even the biggest developers such as Playtech or Microgaming. And especially in old-school online slot games they even overcome them. Table casino games, however, are another category, where many have already burnt themselves. Red Tiger has been walking around carefully, but the European Roulette game has shown us that the tigers have defended their quality on the roulette field.
Boring title, fun game
Although a more common name than European roulette could not have been invented, we were ignoring that. At least it's clear what you're dealing with. The table works with the European rules of roulette, so you can bet on 37 numbers and there is only one Zero. After testing various language versions, the labels on the table immediately caught our eye. All the basic terms are translated into other languages, which is not very common. But it's just about getting used to it.
What we want to mention is that Red Tiger managed to fit all the roulette components on a single screen so as not to lose clarity. So you don't need to click unnecessarily if you want to bet on the Racetrack, for example.
Compared to roulette classics, one more change intrigued us. The menu with the currently placed bet, your balance, and the win information is at the top of the screen, instead of the classic position below. In the beginning, we struggled with it, later it came naturally to us.
We also praise the simple controls. European Roulette by Red Tiger is not one of those complicated roulettes where you're afraid to click on something so you don't get lost. Everything is intuitive, clear, and fun. Newcomers will be very happy because they will immediately understand how the table is controlled.
Despite the simplicity in European roulette, there are statistics. They aren't the most complex statistics, but if you like to follow all sorts of roulette systems, they can be helpful and you can read everything you need.
Play the European Roulette in a casino
After testing online slots from this game provider, we can also happily say that even for the roulette section, Red Tiger offers a quality game. Although we would recommend European Roulette to newcomers and less demanding roulette players, we are not worried that experienced professionals couldn't play. It is a fun game with a nice roulette table environment. We believe that if you turn on a roulette game at an online casino, you won't regret this choice.
350

EUR for new casino players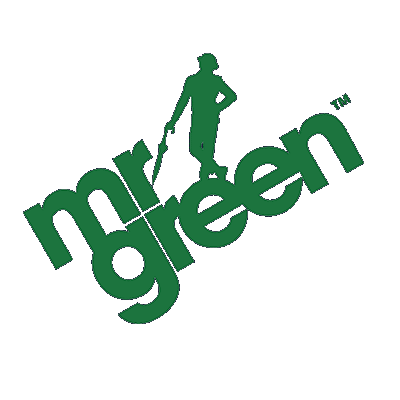 Free spin after registration, 100% bonus for your first deposit up to €100, another free spin after your first deposit with the casino
Game Details
Game provider:
Red Tiger
Game theme:
Online casino:
Mr Green
Our rating: